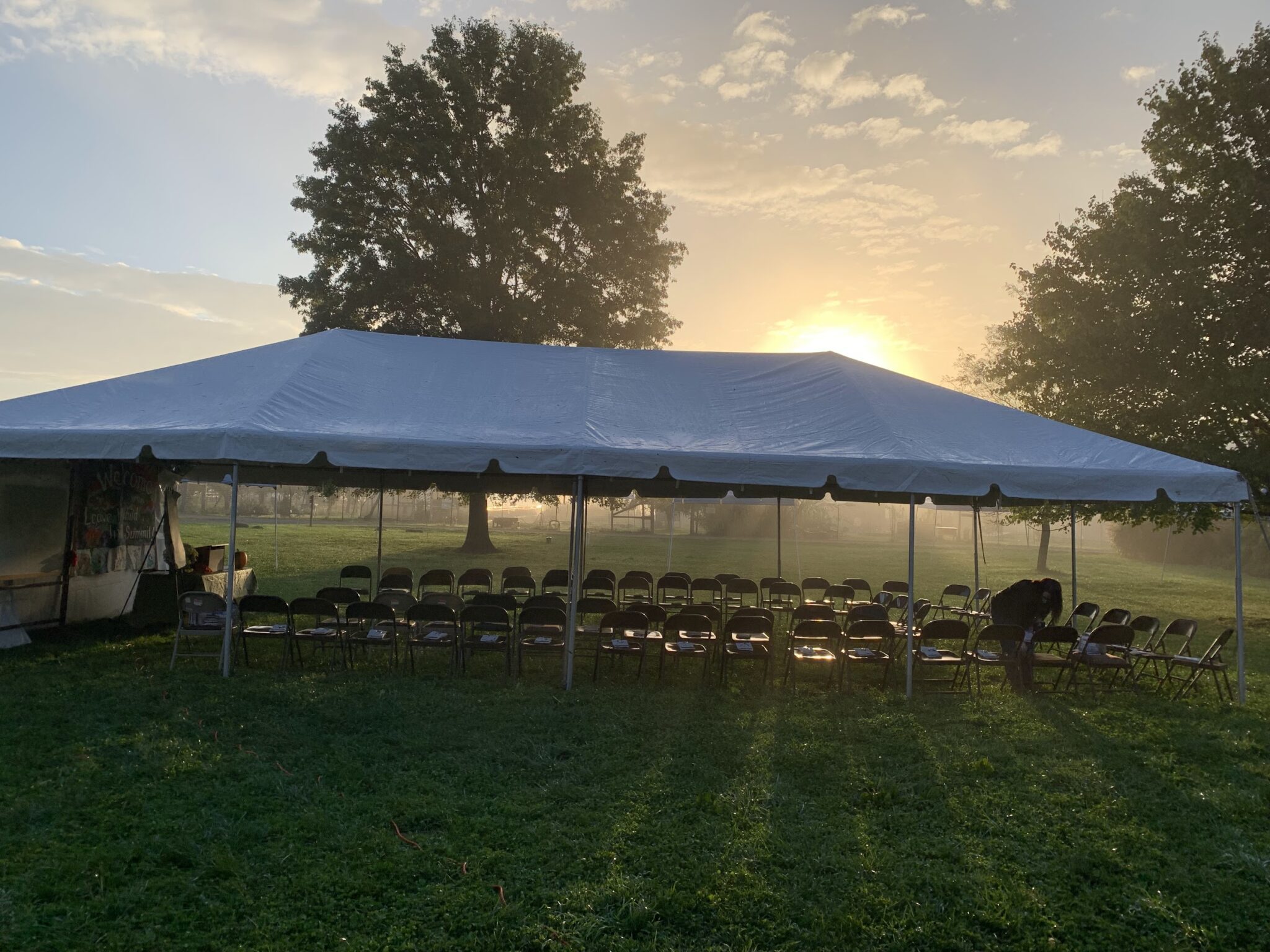 Photos from the Summit!
October 22, 2021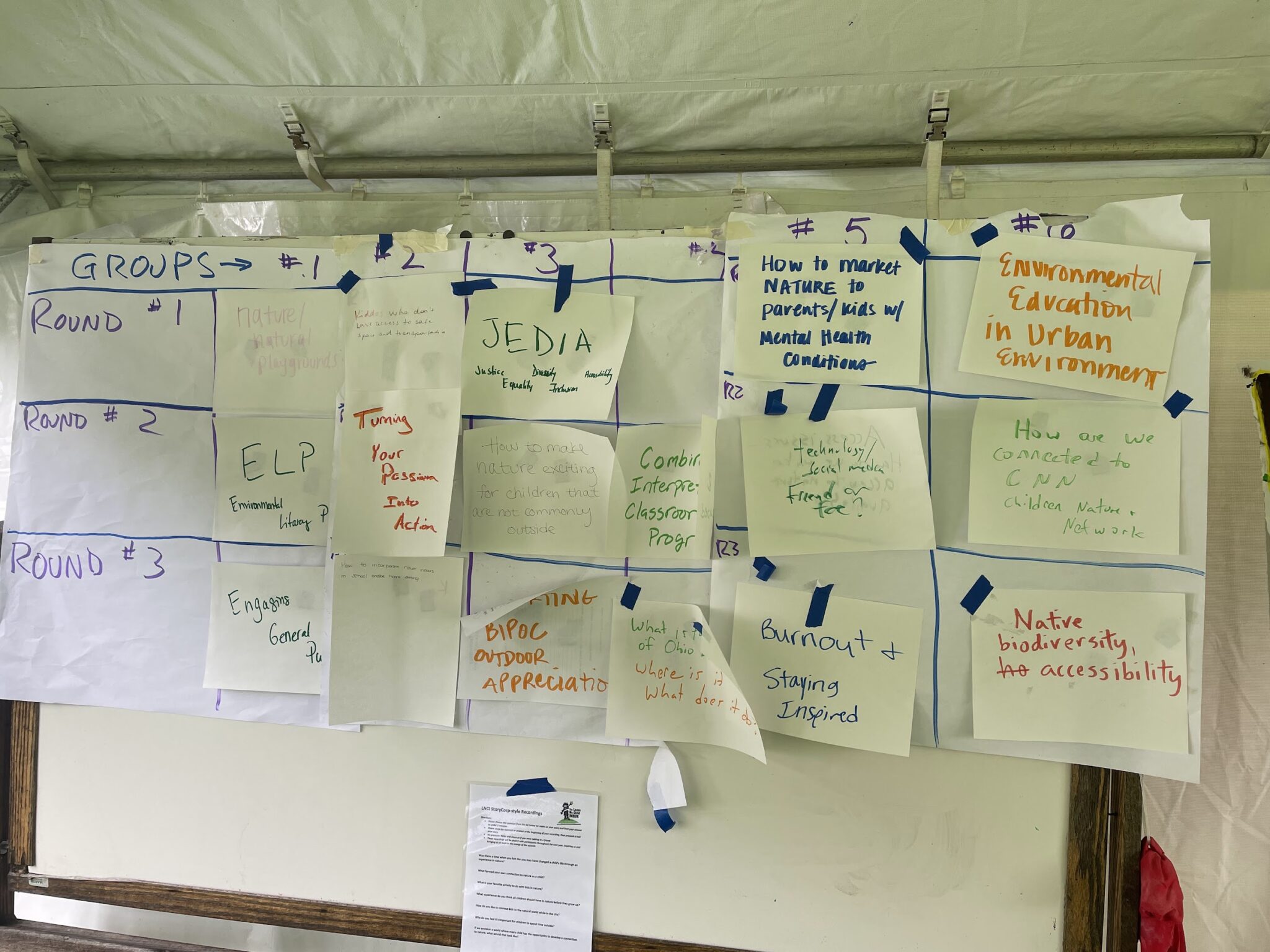 Our First Summit Discussion Topic! "Engaging the General Public"
November 5, 2021
The LNCI board met this week and have determined to make the most of the conversations generated at the summit.
This is the plan:
Every week we will highlight one of the breakout sessions OR one of the videos recorded at the summit. You'll receive an email with one or the other.
If a breakout session is highlighted, we will provide the notes our facilitator, Chris Kloth, typed up from the chart paper, along with a link to a new discussion on our Facebook Group. Join the Facebook discussion to tell us more about the conversation that happened in your session, ask questions about a session you didn't attend, or brainstorm ideas and next actions for that session!
If a video is highlighted, please watch and share!
A "brain dump" for now
For today, we are pasting a transcriptions of the notes from each session's chart paper. Some were easier to decipher than others, and there will be more clarity as we highlight and discuss each one on its given week.
See below for notes from all sessions.
What is the value of Ohio LNCI now?
Where is it? What does it do?
History Bill of Rights
ODNR Report, Health, Job & Family Services, Education, ODNR?
Now in Cincinnati
App of Natural Play Areas
Grant Holding
Biannual Communication
Discussion of single LNCI
Award
ELP: 2012 Environmental Literacy Plan
www.eeco-online.org – publications tab
Natural Learning Initiative at NC State
Children and Nature Network
Richard Louv – Last Child in the Woods: Saving Our Children from Nature Deficit Disorder
Australian Bush Kinder
Play Strong Institute (counseling and play therapy for children)
Adam Beanstalk
PlayCore Plant Guides
US Play Coalition – Clemson
International Journal of Play
American Journal of Play
Children, Youth, and Environments
Environment and Behavior (Sage Publications)
University of Cincinnati

Office of Professional and Continuing Education
Teachers App
APELS
Digital Learning Modules
How are we connected to CNN: Children Nature Network?
Resources
Bexley School

Study time
Not many windows
School is a maze
Harsh light
Hard to comprehend
Feels like prison
NRG esports
Engaged

Dream

Greenhouse
Garden Club
Some plants in some classrooms

Home

Small garden
Relaxation
Moms signed them up for today with Mr. Scribner
Engaging the General Public
Toledo Metroparks – "Bird Bingo" got 12,000 "likes" in three days! – interactive
Care Packages – Loaner trunks with binoculars, guides, fossils, magnifying lens, bug boxes
Online Store – Social Media Piece
Three "Es":

Educational,
Entertaining,
E-commerce (include Workshops)

Choose a theme to highlight and focus on a real person – women in STEM, LGBTQI, etc. (CANVA)
Flashy, quick, attention getter vs. quality education
There is no "General" Public
Target segments – parents, retirees & grandparents, community residents, gardeners, farms, native plant backyard gardeners
Target older adults, young professionals, container gardeners
Speaker series
Lack of Science Literacy – third grade level
How to bring park visitors for recreation into nature center & participating in programs – Provide an Activity Card
NCSL QR Code Scavenger Hunt – Come in for a prize
Child level exhibits at trail stops
Geocaching, water bottle decals, Pokémon Go
Partner with schools
"Don't put more than one thing on my plate."
Provide enticements
How to incorporate nature indoors in school and/or home settings
Meet children where they are
Plant seeds at home
Incorporate foods that we eat (learn where it comes from)
Explore natural materials
Use nature to teach other concepts (color, counting, etc.)
Virtual fieldtrips
Create a nature friend story
Connect literature with nature
Changing the idea of what nature looks like to the child

Growing Up Wild
Storybook trail grant – ODNR.gov
Alyssa, Linda, Mary, Stacy, Jessica, Jill
Kids who don't have access to safe space and transportation??
Two classrooms from Columbus City Schools come to the Audubon 4 times per year
Access to transportation is problematic

Bus passes & bus stops
Summer programs: Who has transportation to attend?
EPA Office of Environmental Education: Grants can fund transportation
Private donors
Organize a carpool
COTA to the Zoo
COTA to programming?
Safety is important
"Walking school busses" ODOT – Increase transportation and safe routes to safe schools
VLA (Virtual Learning Academy) bussing for field trips

Environmental funding: play vs. education
Science supplies and outdoor materials -> EPA
Mental health benefits to families -> How?
Education: reminders of programs/activities (texts)
Exposure now to affect the future

Invite families = extension & comfort
Grandparent camps: get them involved

Add environmental piece to places adults already have to go to, i.e., vaccinations, open house, community events
What is Nature?

How do we define it?
Can we realistically do that activity?

Adult lens vs. child lens

5-minute sit spots: guided questions, nature journal to write/draw in
All feelings are appropriate

Create detailed plans to explain what is going to happen and how to interact

Social stories we want positive experiences
Help parents to understand, too
Gradual exposure
Trauma-informed principles and being sensitive -> create safety
Franklinton CycleWorks: incentive programs

Develop a strategy to get bikes to kids
School to outdoors… cycle training to teach how to map safe routes

"Library card" to rent/borrow bikes -> helmet access

Programs are inaccessible i.e., downtown
Columbo Law: bike helmet giveaway
Nathan Zimovan, Jessica Bennett, Ryan Ingley, Brandon Morgan, Jill Snyder, Carolyn Watkins, Jessica Crook, Emily Kridel, Eloise Jobes, Kim Batts, Sierra Grant, Molly Jo Stanley
Connection to Nature in Urban Areas
Re-emphasizing connections with nature
Creating connections with the nature around them
Need safe access to nature
Intentional planning – edible landscaping, etc. to help people see how they "fit in" or are connected to nature
Benefits of green space, tree coverage, etc.
Lower income areas tend to have lower access
Planting native plant species is an important addition
Raise & maintain awareness of our connection to nature

Include ideas from all ages & different perspectives
Increase natural areas in school settings – gardens, wildflowers
Start introduction to nature connection young – create familiarity and comfort with nature early
Barriers:
Comfort level of teachers to take students outdoors
Time & space (at school or home) to connect
Media coverage – negative language about wildlife
Distractions such as social media – time consuming (there are positive, informative sites!)
Convincing people of benefits of spending time in nature
Focus Areas:
Schools

Create garden spaces
Encourage administration to incorporate nature in plans
Natural Landscaping

Involve students in planting
Help students find a comfortable space outside
Ideas:
Developing natural scavenger hunts, geocaching, etc.
Provide "reasons" to interact with nature
Christa Hein, Karli Wolfe, Mary Vance, Josh Bahar, Ilan Bahar, Kim Chapman, Rebecca Ross, Sue Wintering, Linda Pettit, Andreas Chitu
How to make nature exciting for children that are not commonly outside
Scavenger Hunts: i.e., tree in your yard
Focus on specific age groups
Urbanization, cultural issues are factors
Nature play/Natural playgrounds
"Yes" spaces, healthy risk-taking, boundaries, i.e., climbing trees, they have to get up & down by themselves
Kids can be afraid in any environment, why don't they feel comfortable?

Exposure to natural substances i.e., dirt, water, trees
Present in the moment with them
Working/talking through nature anxieties
Recognizing the power of relationships/mentors

Displaying opportunities in nature
Making youth comfortable because adults might not feel comfortable in outdoor spaces
Classroom expectations vs outdoor experience
Gets kids out there, plant a seed!
Give opportunity to connect
You can find nature in small spaces
Therapy nature animals
Physically planting something, caring for that seed
Partnering with other likeminded individuals/communities, transition to taking kids outside
Funds of knowledge i.e., these are the priorities, fears
Trying to rebuild a new paradigm
Social aspect of an outdoor experience
Changing the narrative on cellphones, how do we reduce?
How do we convince parents to get outside?

Meeting families outside and introducing them to nature
Help them get comfortable & natural spaces
Being coachable as an adult
Kids being the teacher, gaining agency, become empowered
Being stuck in a box

It's okay not to share
Meet kids where they are
The impact of being outside is amazing, no matter how small
Providing opportunities
Allowing the experience
Bringing the natural world inside
It can be just for the experience, not the scientific method
Literature/stories in nature, have kids make up names for items they come across based on characteristics
Using "WOW!'
Exploration & discoveries
Positive reinforcement
Just to do it
What is an experience? Physical, social, cognitive
How to market NATURE to parents/kids with mental health conditions
Encourage doctors to prescribe nature in addition to…
Keep it simple. Start small.

Have house plants to nurture
Hang a birdfeeder outside window
Open windows – get fresh air
Walk around

the house
the block
at a park

Earthing/grounding
Sit outside in sunshine
Small tasks – make your bed
Breathing exercises
Regulators
Scavenger hunts

Nature provides opportunities for success for young people struggling in traditional classroom settings – Nature Intelligence
Macaroni Kids – resources /website
Columbus on the Cheap
What's healthy risk taking?

How to grow confidence/resilience

The Play Project
Native Biodiversity Accessibility/Implementation
How to popularize the idea?
Counter Homeowners Associations
Public displays
Neighborhoods
Economic incentive
Public relations
Technology/Social Media: Friend or Foe [1]
Naturalist? trailblazer? (Scratch/)
Put screen down long enough to look up
Sc lac & when off the grid
Friend

Meet people where they are
Apps supporting mission
Earth from space (?) (frmqSoup?)
Chronology (?) Chraneley??

Foe

Functional?
Move e Beel? Manual Movement Bible
Lots?

????
Turning Your Passion into Action
Reynoldsburg Parks and Rec

Refugee population
Partnership with outdoor camp?
New nature programing (vs. 100% sports programs)

Big Ideas

Parking lot -> urban garden
Farm-to-table restaurant

FCBDD

Getting kids more engaged in outdoor space
Fine motor vs. gross motor

Burbank School in UA

Satisfying curriculum with shortened time period while being child led

Jen Steele – School for Young Children

How to get public schools excited about natural playgrounds

Ohio Wildlife (Division of Wildlife)

How to orient people to wild nature instead of trying to tame or exterminate
BAF (Bio Accumulation Factor) programs!
Burnout & Staying Inspired
I'm Burned Out
Ask for help
Self-awareness
Needing help DOES Not = failure
Set boundaries
Prioritizing
YOU ARE IMPORTANT TOO
It's okay to say NO
What fills your bucket?
Remember positives
The A-ha moments
Small victories
Kim Chapman, Ryan Ingley, Breaner Luglian, Brandon Morgan, Gretchen Brooks, Steven Shapiro, Beatrice Meeks," a couple others"
JEDIA
Justice, Equality, Diversity, Inclusion, Accessible
Hurdles – Privilege
Representation – How to be allies?
Fear – See something; say something
Money – Contact State Representatives
LGBTQ+ – Speak out/Speak up
Access – personal emails
Go to City Schools Principals –

What are some outcomes?
Make connections – outdoors as classrooms
Internships
Brenda Metcalf
740-215-3376
Supporting BIPOC Outdoors (1)
Appreciation – Encouragement
Inclusion
Natural Playground
Outdoor Afro
Recruitment of BIPOC to EE
Black Birders – Black folks camp too
BIPOC volunteer engagement
Intentional/equity
Starts with relationships and trust
Representation
Cultural literacy
Provide transportation to locations
Partner with organizations that go to locations
Partner with organizations that are representing the populations
Focus Groups
CNN & NAPPY stock photos
Family involvement
Supporting BIPOC Outdoors (2)
Parkmoor Elementary

School Site-based Council
PTA

Organizational leadership Introspection
Challenging self
Systematic/systemic change
Bystander training: Hollaback!
Find ways to clearly show what people can expect of your place/program
Maria Hasty, Emily Kridrl, Sue Wintering, Jessica Crook
Posted Topics with no Chart Pad Notes
Nature/Natural Playgrounds
Combining Interpretation and classroom-focused programs
[1] This chart was very difficult to read. However, I contacted the convener of the group to get clarification and will insert the revised chart text in this document and resend it to you without the DRAFT watermark.