Summer Solstice Celebration at Cedar Bog
May 17, 2013
LNCI Central Ohio featured in Nationwide Children's Hospital Podcast
June 5, 2013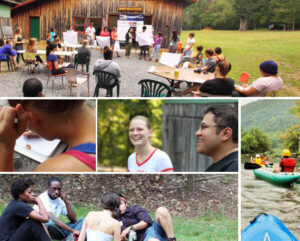 LEGACY CAMP REQUEST FOR APPLICATIONS
We are very excited to announce the opening of the application process for the 2013 Natural Leaders Network Legacy Camp. Children & Nature Network's Natural Leaders Network is looking for dynamic and strong youth leaders who are focused on getting kids outdoors and want to inspire others to make a difference.
Fifty-two slots are available for young Americans to participate in the 2013 Natural Leaders Legacy Camp from August 26th-August 30th at IslandWood on Bainbridge Island, Washington, with generous support from The REI Foundation, the U.S. Fish and Wildlife Service and The North Face. All meals, lodging, program, and materials will be provided.
For the NLN Legacy Camp we are looking for people age 18-29 who exemplify the following characteristics: action-oriented, self-motivated, can-do attitude, connector, honest, interested in the outdoors and working with a diverse team, passionate, positive, adaptable, creative, dedicated, loyal, energetic, enthusiastic, positive, personable, respectful, responsible, self-aware, teachable, collaborator, altruistic, dares to be different, and aware of the needs of their community.
Application Deadline is June 28th, 2013
The Natural Leaders Network (NLN) empowers a worldwide youth movement to strengthen the bond between people and nature. The NLN Legacy Camp provides participants with training and support. Participants will leave the camp with the skills necessary to unite your community against Nature-Deficit Disorder, as well as become outings-certified so they can help get their communities into nature.
Each applicant must also submit two references to
Send Mail OR online at http://childrenandnature.wufoo.com/forms/m7x3r3/
Applications are due June 28th, 2013 and the selections will be announced by July 11th, 2013.